were those shows amazing or WHAT!?

Went to the hollywood show, with ladytron and ratatat and DJ steve aoki.

then Long Beach with Ratatat

then Pomona with deadly syndrome and Passage.

three nights IN-A-ROW

Got to meet Dapose and speak with Clark and probly coulda snuck a handshake or pic with the rest of the fellas but didnt want to bother them or be TOO fanatic.
but Dapose was chill he was more than willing to take a pic and say hello, as was clark.
the guys left the venue mid day to walk down to amoeba, when they came back we managed to get to meet both of em.

click some shots and other stuff, click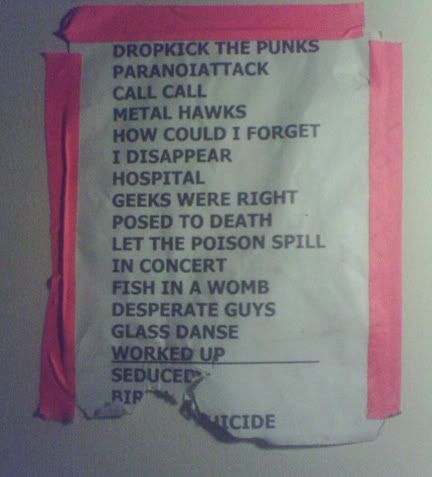 thar be the set list from the Long Beach show, but it was the same at the 3 i went to.

poorly done panoramic shot of the marquee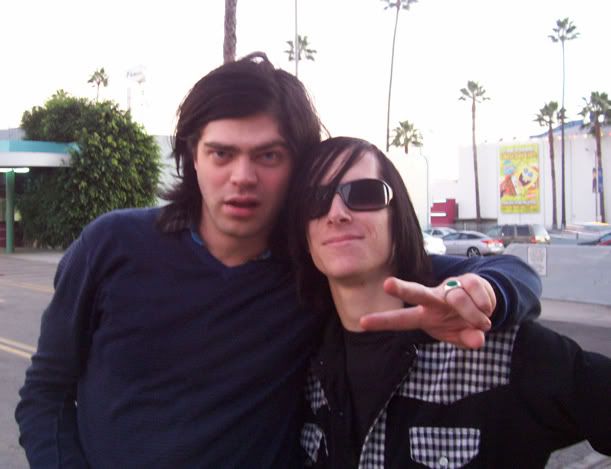 that would be Dapose and I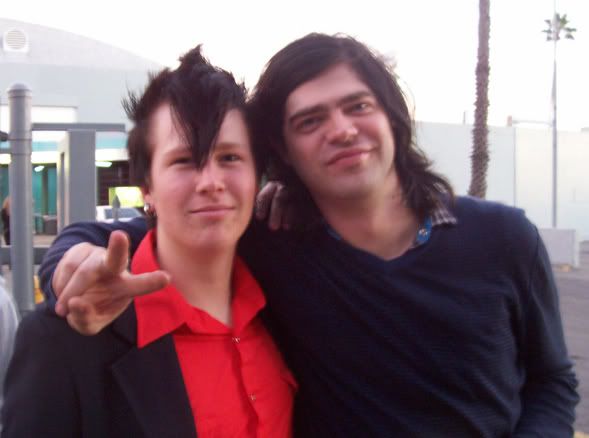 Dapose with my younger brother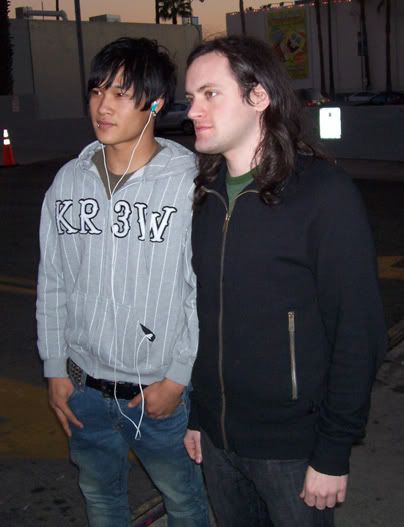 and a homie we met in line that day with Clark
unfortunately thats all the images i have, seeing as how NEITHER of the 3 shows i went to allowed cameras, kinda disppointing but thats what camera phones are for.
Ladytron, taken with a Sidekick camera...crap.

my brother has some other pretty good pics of the show from his phone..on his phone. ill post em when i can.

some people posted videos from their phone on youtube.com - check em out there.

two of the 4 new songs they played:

get seduced -

http://www.youtube.com/watch?v=dFOLi2dUNlY

the geeks were right -

http://www.youtube.com/watch?v=pINkxQRADjs


i dont know if i should be saying anything, nor will i give too much away, like my source (but trust me its genuine) but we may have to wait a lil while for the new album.

hopefully not as long as expected but could be after the summer.. thats all im gonna say.



so see ya all next year, durin the next tour.
ciao.